USA June 2014 - Part Two - AltSummit (Utah)
Last June, I travelled to the US for several weeks, from San Diego to Salt Lake City, Denver to Tampa, FL. All of this traveling first got organized because I wanted to attend ALT SUMMIT in Salt Lake City, Utah. Altitude Summit is the premier business conference for pioneering and rookie bloggers and creatives in this space. It's a community of exciting, experimental and expressive thinkers, makers and entrepreneurs. With a variety of workshops around the country and on the web, Alt offers you opportunities to collaborate, explore, investigate and learn with all your closest friends, and friends-to-be!
I flew from San Diego to Salt Lake City early on Tuesday morning. I met my roomie, Ruth Garner, blogger, writer and gorgeous girl all the way from London (we called ourselves the Europeans at Alt) and we headed together to the early bird sessions, after we stopped by Trader's Joe and Whole's Food.
The classes and sessions I attended were really good. There was one or two I was a tiny bit disappointed (not because they were bad, but mainly because I knew most of the stuff shared during those sessions, and didn't learn much) and I really liked the roundtables, even though I wished it would have lasted longer as you can barely do one or two. Not to mention the Special Classes occurring at the same time.
That's one thing that drove me nuts at ALT : you have to choose WHICH classes/sessions you want to attend, even though you don't really know sometimes what to expect, because most of them happen at the same time.
My favorites were Alma Loveland and Melanie Burke - they were amazing!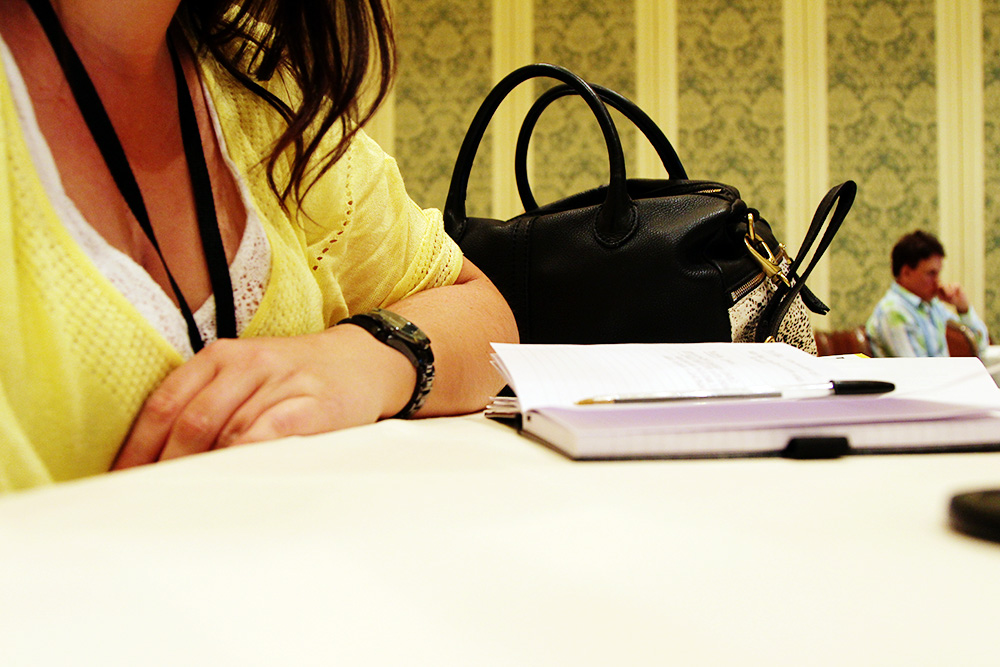 Seeing friends / making new friends / having great food was part of this whole experience, which is just the best to me.
Being the only French girl at this convention kinda worked - people kinda liked my accent and I always got compliments about my make-up or outfit. I like to be flattered (hey! I'm a girl).
How fun was it to see April and Samantha from Studio Calico, Ali and Katie, meet Ruth, and get to know new friends from all over the US!
Everything was so pretty at the convention - flowers, feminine and colorful details, balloons...
I loved and enjoyed every single second at ALT SUMMIT. The weather was a little bit cold the first couple of days, but then it was awesome.
Attending ALT is all about getting to meet people, share ideas, points of views, do collaborative projects, talk about blogging, fashion, food, mom stuff, travel, crafts...and I LOVE THAT. I want to become a better blogger, a better photographer, a better DIY, a better Memory Keeper and I'll succeed. This convention offered me something I needed : INSPIRATION.
I'm seriously thinking about going to the one in Salt Lake City in January again... Would you like to come with me?